common information
2021-05-21
just confirmed - we're back in music! after half a year of involuntary break we're really desperate to finally get back on stage on june 12th 2021 at
gaswerk-sommer, augsburg
together with our friends revelling crooks und plan b.
tickets here:
reservix
- (only pre sales, no box office)
---
2021-04-04
great news - just confirmed:
hörstreich at
sommer am kiez
, augsburg supporting betontod on august 13th.
there aren't many
tickets
, so you'd better be quick ...! see you in august!
---
2020-07-21
leines!
our new man on the guitar. welcome on board, crazy man! we're really looking forward to getting loads of fresh energy and to having a whale of a time. let's get on to racketmaking! this is sure to be incredible!
---
2020-07-15
we're sad to say that after 24 years of playing music together founding member michi has left the band. we would like to give him a big thank you for this long fantastic time, for loads of wonderful moments, gigs, rehersals, ideas, tours and everything! we wish you all the best for whatever will be coming up next!
---
2020-06-06
unfortunately more shows had to be cancelled due to the pandemic. however we are looking forward to seeing you all at the confirmed shows in 2021!
---
last concerts
2021-08-13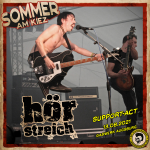 sommer am kiez
, augsburg
supporting betontod
tickets here...
---
2021-06-12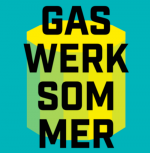 gaswerk-sommer open-air, augsburg, 18:00
revelling crooks, plan b, hörstreich
www.gaswerk-sommer.de
tickets here:
reservix
(only pre sales, no box office)