common information
2023-08-23
our concert summer is over. thanks to all you folks for being part of it. there will be two or three gigs in autumn and then we'll make a break for songwriting and studio time... we're all looking forward to a new album!
---
2023-07-27
hurray! hörstreich open-air-weekend!
friday, 28.07. sommer am kiez, augsburg
saturday, 29.07. dinkel-festival, dinkelscherben
...come around everybody! we are looking forward to it!
---
---
2023-04-03
it's finally done: now you can view our website very well with your cell phone or tablet and you don't have to do stupid finger exercises anymore!
---
2023-01-29
there's some new booking for summer festivals (see list above). looking forward to seeing you all!
---
2023-01-25
what a great tour weekend! thanks to everyone in sindelfingen and ulm - and the boys from ohrton
---
2022-06-20
there are new tourdates! we will be playing some shows with our friends of hush (cz) in autumn in germany an czech republic. the dates are listed below. looking forward to that - see you there!
---
2022-05-13
two new dates!
check the giglist!
last concerts
---
2023-11-03
bob's oberhausen
late night concert, 22:00
---
---
2023-07-28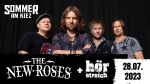 sommer am kiez festival, augsburg
supporting the new roses, doors 6 pm
tickets here
---
2023-07-15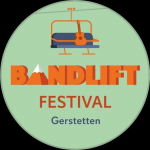 ---